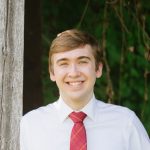 Will Banner
Graduate Student, EECS Department
Room 13-3030
wbanner (at) mit.edu
Will graduated in 2020 with a B.S. in Physics and a B.S. in Electrical Engineering from Virginia Tech.
At Virginia Tech, Will performed undergraduate research on quantum circuit optimization for near-term variational quantum algorithms.
Will joined the Engineering Quantum Systems group in 2020 as a Ph.D. student where he is researching multi-qubit coupling in superconducting circuits.