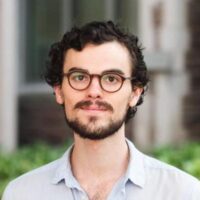 Patrick Harrington, Ph.D.
Intelligence Community Postdoctoral Research Fellow
Postdoctoral Associate, Research Laboratory of Electronics
Room 13-3026
pmh (at) mit.edu
Patrick received his Ph.D. in 2020 from Washington University in St. Louis. During his Ph.D., he worked on the control of quantum states using dissipation and measurement dynamics of superconducting circuits. At MIT, Patrick's research focuses on the design and operation of multi-qubit arrays including methods to measure and reduce correlated qubit errors from ionizing radiation.