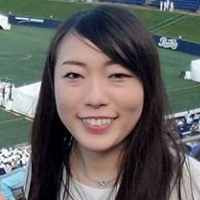 Chihiro Watanabe 
Administrative Coordinator
Room 13-3058
chihirow (at) mit.edu
(617) 258-6018
Chihiro received her B.A. in International Sociology from Hosei University in 2013. After graduating from university, she started working for a Japanese biomedical device company. She was responsible for international sales and marketing campaigns in Australia, South Korea, and Nepal. Chihiro also collaborated with business partners in the United States, China, Philippines, and Vietnam to improve the company market performance objectives, as well as the manufacturing production, logistics, package branding, and other marketing collaterals.
Prior to joining MIT, Chihiro contributed to the establishment and expansion of business relationships between U.S. and Japanese companies. During that time, she worked with a DOD defense contractor as a hazardous materials export and import liaison between the company, the Japanese Ministry, and several Japanese companies.
Outside of work, Chihiro volunteers with Womankind as a Japanese-English translator to increase awareness about the available services and resources to individuals living in the U.S. with limited proficiency in English.